We Buy Jewellery
Visit Gold & Finance, South Africa's top jewellery buyers since 1992, with over 28 years experience in buying gold, diamond, platinum and antique jewellery.
Gold & Finance's highly trained staff are committed to giving you the best price possible for any jewellery you no longer need ensuring same day payment or immediate cash.
Our professional staff would be honoured to assess the value of your gold jewellery, gold and diamond jewellery, platinum and diamond jewellery, silver jewellery, designer jewellery, traditional jewellery, unwanted jewellery, hand crafted jewellery, estate jewellery and gold coins/medallions set in jewellery.
We are highly recommended by industry stakeholders and existing customers. Take advantage of our no obligation, free of charge, assessment of your jewellery. Allow us to make an offer for your jewellery in a friendly, secure environment of style, discretion, elegance and professionalism.
Should you require more information regarding the selling of your jewellery or our collateral loans, please contact one of our countrywide branches.
When selling your Jewellery, take note of the following:
At Gold & Finance, our jewellery appraisers are qualified diamond graders and
gemologists with GIA and EGL Diplomas.
Your jewellery buyer must have integrity and skill in order to give you an appropriate
price for your valuable jewellery. We at Gold & Finance have both. We will provide you
with factual information as we value our integrity and professionalism.
At Gold & Finance jewellery can be assessed and valued in its setting by a professional
jewellery appraiser. There is no need to remove stones from their settings. Please
beware of having a dealer remove your diamonds and gemstones from their settings as
they can be damaged in this process. This will affect the value of your jewellery.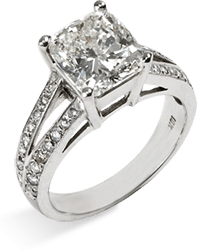 WE BUY ALL TYPES DIAMOND RINGS, BRACELETS AND NECKLACES